Hey guys! I really wanted to do a wardrobe basics post. Everyone has their own style, and everyone has their own opinions on what the basics are. So, I wanted to share mine with you today!. Hope you enjoy!
* BASIC NOTE: First of I want to say that these are my year-round basics, not specifically for spring, I will do a post on that later :) *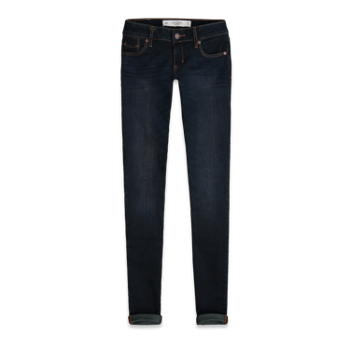 A&F skinnies
get it: here
1. A basic pair of skinnies. In my opinion, every girl needs some basic skinnies in her closet. They are so simple, yet so stylish, and can really give you a more fashion forward, young look. If you find your perfect fit, they can be so so flattering on any body types! So don't try and squeeze into the smallest size, that will only backfire and make you look bigger. Find a pair that is comfortable and fits like a glove. Comfort is key. You don't need to be
skinny
to look good skinny jeans, despite their name. Anyone can rock these jeans as long as they FIT! You can decide to dress them up with a nice top, or dress them down with a casual tee and some converse. They are so universal in the world of fashion.
Kors watch
get it: here
2. A classic nude watch. I love my classic nude watch. It is so beautiful and i can't leave my house without it. It was very cheap ($10.00) but looks more expensive at a first glance. It has a line of fake crystals on the rim of the watch face, which makes the watch look classy. Although I would love to get a Michael Kors watch around my wrist, in the end, all watches really do the same thing, right?
Cheap Target cardigan
get it: here
3. A black cardigan. I love my black cardigan, I wear it year round. It just adds a put-together, finishing touch onto what I am wearing. It makes my outfit look more "well-rounded", like I spent a lot of time picking it out, when it really only took me 5 minutes.
black pea-coat
get it: here
4. I absolutely love my Pea-coat. The pea-coat is a double-breasted jacket with a color, worn in winter and fall. Originally invented for men, us women adopted it into our wardrobes. I wear mine in the fall and early winter. I don't however wear it as my winter jacket, it doesn't have a hood, or give me the warmth I need when I'm outside. Pea-coats usually come in black, but my pea-coat is in a rich red. I love the fact that my pea-coat is red because it gives an unexpected pop of color.
solid color black flats
get it: here
5. Solid color flats. Flats are obviously a must-have, but solid color flats should always come first. Animal and floral prints are cute, but don't get as much use as the black, nude or gray ballet flats. My personal favorite is my pair of faded green Steve Madden flats. They have gotten me through fall, spring and summer for over 3 years, I have loved them to death. Solid color flats are so universal, they work with jeans and a t-shirt for the daytime, or a cute LBD for the nighttime.
Leave a comment of your own wardrobe essentials!
Until next time, splurge on your essentials! They are worth it!
xoxo Payton.