Hey Guys, So I have been looking for a cute make-up bag for my stuff. I didn't want just any old makeup bag, I wanted a cute bag, one that people would ask "where did you get THAT!". And while in the process of looking for a make-up bag, I was thinking. What should go IN a good make-up bag? What are the essentials that every girl should carry around with her at all times? So I wanted to share what goes in my make-up bag, and suggestions to put in yours.
Sephora Blotting Papers. Get them here
1. Blotting paper. My skin gets very oily during the day. So to keep from having a shiny build up of oil on my face, I just rub a blotting paper all over the areas that have oil, and voila! A good alternative to blotting paper is loose leaf paper (as weird as it sounds, if you're in a crisis and oil is practically dripping down your face, you will thank me for this trick!). Just rip a small corner of loose leaf paper (a clean one is best) and it works just like blotting paper.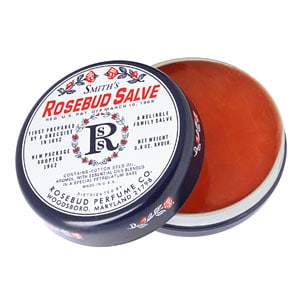 Rosebud Perfume co. lip tin
Get it: here





2. Lip Balm, or the lip product you are using at that time. Go for a hydrating lip product and a gloss. to make your lips moisturized and attractive. Also if your lips become chapped at school or work you can instantly fix it!
3. Concealer. Just in case a blemish flares up during the day, you can be covered instantly. Go for a small concealer, just so it can fit in your bag.
Clinique Airbrush Concealer
get it: here
Neutrogena skin clearing mineral power
get it: here
4. Go for a power to reapply onto your face, just incase you start to look a little faded, or need to touch up your makeup. It also helps to prevent oil buildup on your skin. After using the blotting papers to soak up all the oil on your skin, go ahead and put on some powder. Do not try and put on powder while it is still oily. This will clog your pores. Look for a loose power that comes in a small compact and a power puff. just get some product onto the puff and genntly pat around the "T" zone. that will keep the color in your face. also dust around the cheeks, chin and forehead to even the rest of the face out.
Bobbi Brown high shimmer lip gloss

5. Throw in the lip product you put on that morning so you can continue to wear it throughout the day! If you didn't pick out a lip color to go with your outfit when you were getting ready, and just have your natural lips, then keep a little lip gloss or lip balm (see our
previous post
for ideas.) to give your look extra boost when you want it. I personally wouldn't go for such a tinted lip gloss, just one with a little beige or light pink tint. It's okay to change it up depending on the outfit or where you might be going. If you're going to school: lighter colors, a party: maybe a darker color.
6. A makeup setting spray or a makeup refreshing spray! This will freshen up your look throughout the day, and make you feel fresh as well. This will also help set your makeup. This is good if you start to look dull, and when touching up your foundation I would use this after blotting and powdering your face.
Skindinavia Makeup Finishing Spray
get it: here
sephora diamond weave make-up bag
get it: here
7. a cute make-up bag makes touch-ups 10 times better. a cute one that will carry all your stuff ( and a little more you might decide to carry on the way) is all you need!
I hope that this gave you some good ideas and inspirations for your make-up bag. Until next time, make sure you always have the essentials on hand :) Please leave a comment telling us what is in your make-up bag??
xoxo Payton